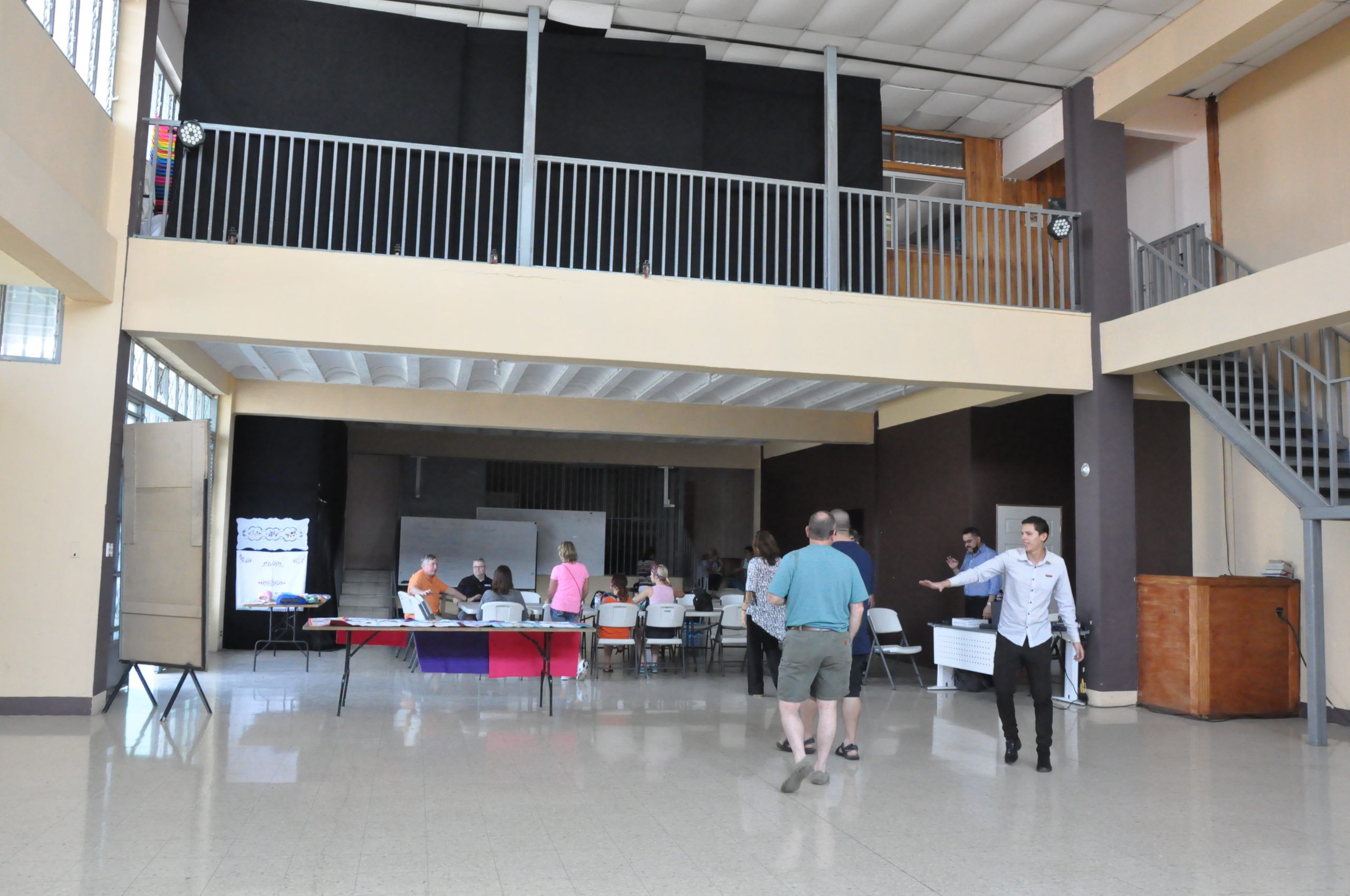 A little about Pavas Ministry:
The area of Pavas is home to 117,000 people, and is one of the most dangerous areas of Costa Rica in terms of gang violence, drug and alcohol abuse and poverty.
Christ For the City International runs six ministries out of our building in Pavas, with many sub-ministries including:
The Art House: A crafts and sewing ministry for women. For over 25 years, our missionary Damaris has been training women in arts and crafts as a means to make an income, and bring in support for their families. This ministry provides food for the often hungry mothers and their children, as well as fellowship, prayer and the opportunity to hear the Gospel.
A feeding program for over 250 people each week including children, on Mondays, Wednesdays and Fridays. We have dreams to expand this ministry, as hungry children still come to receive food the rest of the week.
"The Lion of Judah Congregation" meets in our building, and is a church led by our CFCI missionary and pastor, Christian Leon. The church is made up almost entirely of people that Christian himself has evangelized and taken off the streets; out of drug and alcohol addicted lives and into the freedom of the Gospel. This church congregation runs a youth group, as well as street ministry (evangelism, clothing, food and haircuts for the homeless among other things). In 2015, the church also spearheaded a crusade in which 8,000 people attended each night, and many (including gang members) came to the Lord. Pastor Christian also leads teams to do "extreme evangelism" to gang members. They go into drug dens to practically show and speak the love of Christ. They take youth that come out of gangs on camps to get away and be with one another and the Lord.
Pastoral training and alliance. Under Pastor Christian's leadership, 40 pastors in the area of Pavas have come together to receive training and teaching for the purposes of uniting and working together. The dream is to build a second floor on our existing building for the purposes of providing pastoral training, as well as English and other classes.
Alturas is a children's ministry for kids living in poverty. The kids come for a games and Bible programs, as a means to give them a community and discourage them from entering the gang life.
These are a few of the many and expanding ministries that we operate out of our Pavas location in Costa Rica.