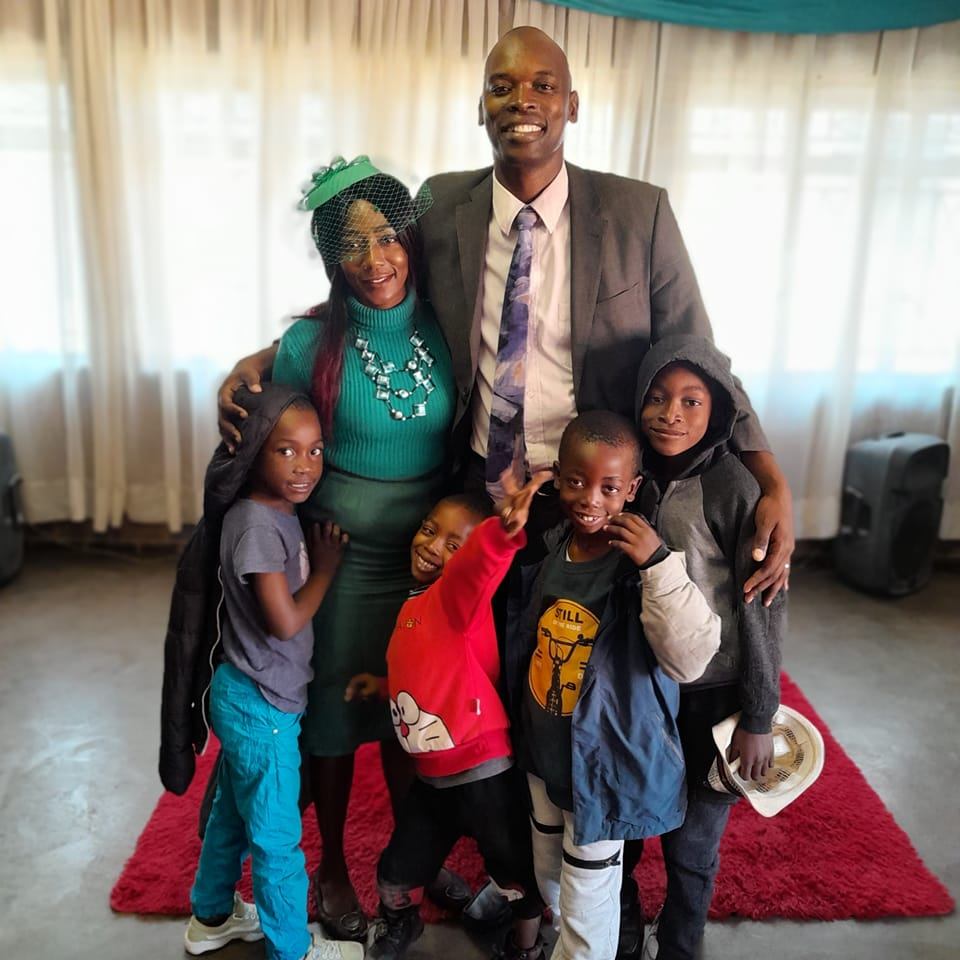 A little about Godfrey Chigumbura and Precious Marangwanda:
Pastor Godfrey is a Gospel centered, kingdom minded pastor and Bible college teacher at Greater Grace Church Bulawayo. He and his wife, Precious have been serving the Lord together since meeting in Bible college in Harare. After getting married and finishing college, they were sent out to a local mission field in Bulawayo. They are raising their two boys, Kaleo and Giovanni, and their niece and nephew, Trish and Tavonga.
Pastor Godfrey and Precious are heavily involved in evangelism and discipleship programs throughout the city of Bulawayo. They do walk up and open-air evangelism on campuses, in the streets and in houses from door to door. Through a thriving teaching ministry, they provide discipleship sessions and workshops on a variety of topics for families, small groups, prisons, local bible colleges etc.
"We are on the go with the Gospel and are growing on the way as we Glorify and enjoy Jesus daily. We love singing to the, travelling, meeting with people and winning souls for Jesus.