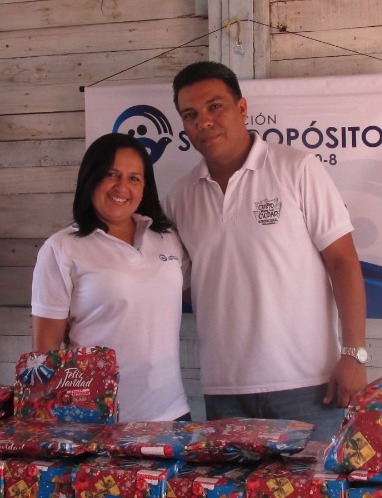 A little about Edwin & Carmen Pretel:
Edwin and Carmen have been serving the Lord in the CFCI ministry in Cartagena Colombia since January 2004. They have 2 daughters Wendy Carolina (21 years old) and Sandra Milena (20 years old). who study social promotion and international trade administration.
Edwin is a professional in business administration and Carmen has a degree in child pedagogy and they have put their knowledge at the service of the Lord through a ministry called "Sus Propositos" (His Purposes), where they carry out evangelistic work in a legal way. Through the foundation they assist the community with a food kitchen where 120 children are benefited. They also have an art and sports program for children and young people where they teach principles of the Kingdom of God to the participants and the parents of these children.
Currently, Colombian and Venezuelan families are minister in their home, in which they serve to impact the San Pedro Martir and La Gloria 2 neighborhoods in the southwestern area of Cartagena.