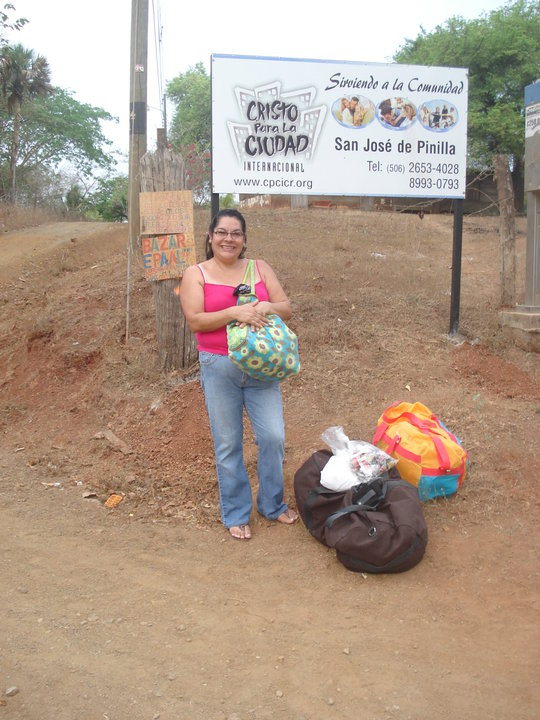 A little about Damaris Estrada:
Damaris has been with Christ For the City International for over 25 years, with a passion and heart for women's ministry. Each day she travels more than 2 hours by bus, carrying all her supplies, to meet and minister to the hurting and impoverishes women of Pavas, La Carpio, Tirrases and others in Costa Rica. Damaris ministers to women living in poverty, many of whom can not provide for their families, are single mothers, or are living in situations of domestic abuse.
Damaris runs "the art house" which teaches women art and craft skills, including sewing, embroidery, clothes making, crochet, painting and other arts as vocational skills. Along with the skills training, she provides food for the women who often come hungry (an expense which comes out of her own support), as well as prayer and Bible teaching. Through her ministry she has multiplied her program to several locations, and 13 shops have come about as a result of her training.
"Many times we have to stop class to take a lady outside to pray for her. Many times they ask for something to eat, as they have nothing in the house. Many are under domestic violence situations," shares Damaris, "this is not so much about teaching as it is about loving."
In addition to personal support, Damaris is in need of resources to sow and make crafts, as well as sowing machines.