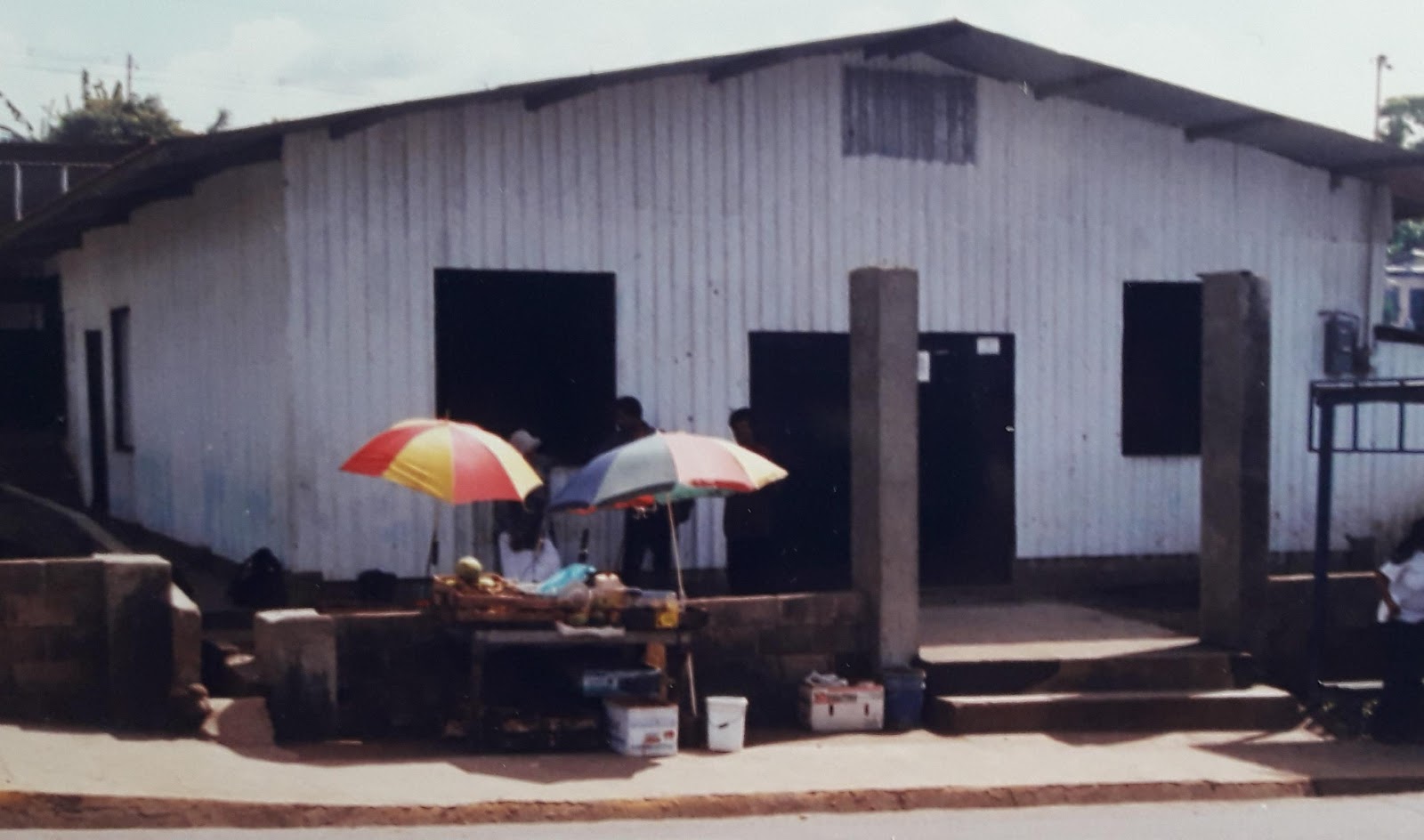 A little about Carpio Building Project:
In 1988 God called us to begin a project in what was then a squatter community, Rincon Grande de Pavas. We started very simply — doing tutoring at the local school and teaching first aid courses in the shacks of the people. God added more members to the team and soon we had 50 home Bible studies weekly throughout the community. Shortly a church was born and God enabled us to construct a large building which serves as church and center for a variety of ministries to reach the community.
In 1993 we saw that across the ravine, to the north of Pavas, squatters were beginning a new community — Carpio. As more and more families settled there, all of us from the Pavas church decided that Carpio was our Samaria — we should go and share with them what we had received.
We began with out-door activities. But soon the need for a place to have a center became evident. We were able to obtain a small piece of property and we constructed a simple structure out of corrugated tin. This building has served us well for 26 years — housing the church, the after-school tutoring program, the clinic (for 2 years), Bible clubs, sewing classes, activities for the elderly, computer classes, medical caravans, English classes, Bible studies for youth, children's rallies, etc.
But we have long seen the need for a better, more permanent building. The present building has tin walls and a tin roof (no ceiling), so on hot days we are essentially in a convection oven! And on rainy days, all we can hear is the rain pounding on the roof. With stray bullets now and then, cement walls are a necessity. In addition, we really need more space. Since the lot is small the only option is a second floor.
We need your help in order to construct this building that we've been dreaming of for years! A place where anyone can come and hear the good news of Jesus. Would you consider donating to our building project at the link below? We need $150,000 for this project. We know it's a big goal, but we serve an ever bigger God!