Place is important. Where you physically are in this world determines much of your life and experiences.
Where you are born determines how you will live, how you will think, and most often how you will die. Different climates, cultures, governments, systems, customs and expectations shape us, and it all boils down to where we are.
Growing up as a teenager, one of the most helpful 'relationship' talks at youth group came with an example of place. "Sin happens when you are in the wrong place," he said. "You don't have to face temptation if you don't put yourself in a place of temptation." There were guidelines: don't be at his house after dark, don't be alone in your room, etc. It helped me.
Similarly, we can put ourselves in very helpful places. We can step out in faith, and outside of our comfort zones. We can move into a house with positive, encouraging room-mates. We can volunteer in neighboring needy communities.
A change of place to one very different from our own, is often why short-term mission trips are so powerful and shaping, especially to young people, who have never known or seen anything else. I know, personally, that I came alive in the barefoot mountain villages of East Timor, among a people who's language I didn't share or have much at all in common with. Seeing their lives, their community, and their poverty, shaped my life forever. You don't realize that your cultural understandings are cultural understandings at all, until you step outside of them. You compare oranges to oranges, until you see there is a fruit bowl, so to speak.
Even within the United States, we hear from Urban Plunge participants all the time about how much their perceptions have grown and changed over just a week or weekend of going to a different part of their own nation, or city, and being in place and among people who are unfamiliar and different from them. For example:
"Because of the ‪Urban Plunge I feel like my attitude really changed. I feel like every week I need to help someone in need," commented one student from Country Bible Church.
"You will see more of a change in yourself than the people you minister to," said one student from Union College.
Time and time again.
We experience the same phenomenon around the world.
Our RENACER rehabilitation program in Costa Rica is the only facility in the nation for underage drug and alcohol addicted girls. Many of the girls who come are the daughters of drug dealers or prostitutes; many have lived on the streets or in drug dens, and most have been severely abused. They were born and grew up in the worst, most damaging kinds of places before they came to RENACER. The facility of RENACER is astounding. Winding up the mountains from San Jose, it's nestled on a quiet hilltop. Beautiful mountains, tree lines and skies surround the oasis-type grounds. It's incredibly physically beautiful, safe and peaceful. That contrast is powerful. The profound goodness and beauty of the physical surroundings of these women is contrasted to the deep hurt, devastation and pain within. The acts and situations, which led the girls there, are appalling. The abuse, the stolen innocence, the substances which drove them to horrid dependence and hate.  The rape, the mistreatment, the disregard for human life, and the lies. The brokenness. In order for healing to happen in the lives of these girls, they physically had to move, and to go. To remove themselves, and be among the tree-lines. Place is powerful.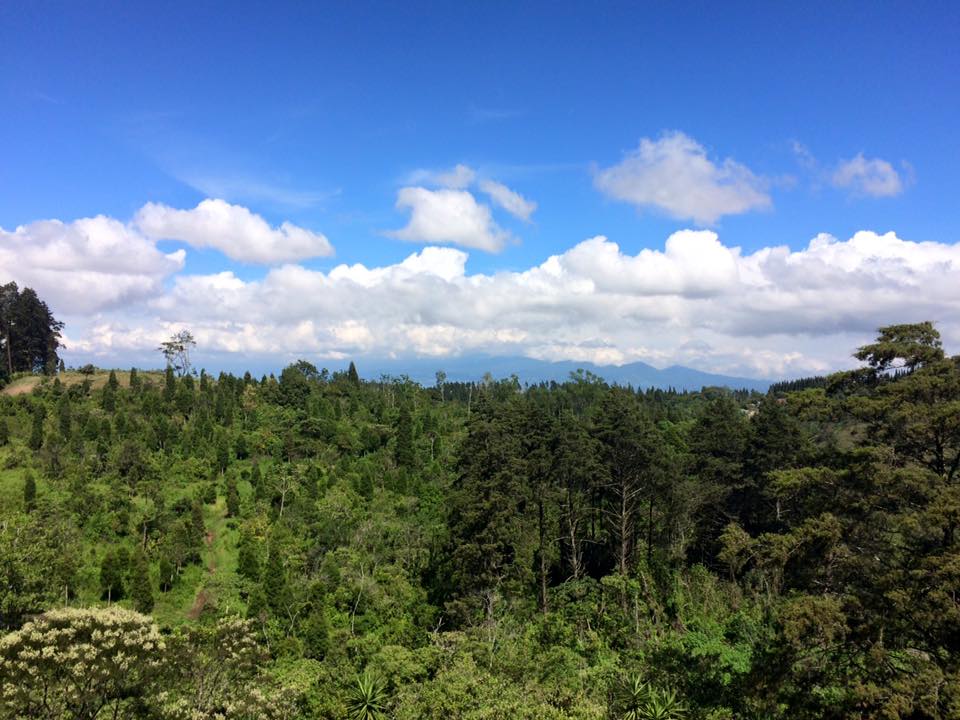 In December our Soccer School program in El Salvador held an event for all the players, staff and players' families. They went to a water park. For many of the children, this was the first time they had been able to get out of Altavista (their poor, often dangerous community) for a time of recreation. It was a great blessing to everybody who went. It put smiles on faces, and joy into hearts.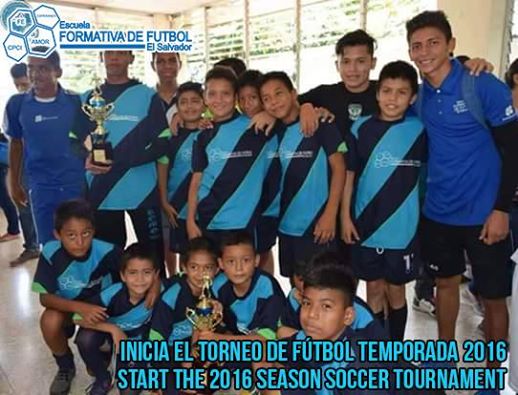 Similarly, every January we take a group of youth from La Carpio, Costa Rica on a four-day camp. La Carpio is a crowded, isolated slum community where more than 35,000 people inhabit a strip of land flanked by two rivers, a dump, and a gravel quarry.  Families (often including multiple generations) are squeezed into tiny dwellings made of corrugated tin or simple concrete blocks. For four days on January camp, the children have the chance of a lifetime to get away from their dysfunctional families and the crushing reality of poverty, and focus solely on Jesus Christ. It is an incredible experience of healing, joy and freedom.
Place is important.
A few years ago I was asking the Lord for change, and in many ways lamenting why it wasn't happening. His answer to me came as clear as day, 'How do you expect a different outcome by doing the same thing'? It stopped, and changed me.
The same is true for all of our lives.
If you are looking for refreshment this year, for something new, for a deeper, wider, a more transformative faith in 2016, then how about going somewhere else? Somewhere new, somewhere uncomfortable, somewhere different. A new place.
It doesn't have to be across the oceans, and could start as simply as across the street.
How about going to your neighbor's place, and inviting them over for dinner?
How about volunteering at your local nursing home, to care for the elderly without visitors?
How about serving the poor and in need within the United States on a weekend Urban Plunge?
How about gathering a team and serving in a slum community? Or training pastors? Or running a kids' club?
Powerful things happen when we follow Jesus out of our comfortable places, and into those which bring healing to our hearts as we draw so much closer to His.