What would it take for you to give your children away? Or, what would it take for you to be given away by your parents?
"Please take the child," Fabian's mother begged the government workers. Fabian is 10. He, like many children in his slum community of San Martin, is a delinquent. Growing up in a community of violence, teenage pregnancy, and abuse, Fabian never knew his father, and drops in and out of school. He has family members in prison, and spends his days and nights roaming the streets and getting himself into mischief.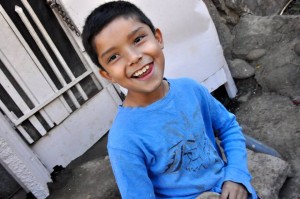 "I think I'm a light in his life," says Erika Mora, one of our missionaries in Guanacaste, Costa Rica.  Despite all the odds stacked against him, Fabian is one of the faithful ones who comes to her children's program every week. "I give him the love he deserves," she says, speaking into his life, and gaining his respect.
I met Cathy in Pavas. She gave her testimony, while her small, cute little daughter, Angel, clung to her leg, all cheeky smiles. Cathy was a drug addict. She told us that she could not go even one day without her drugs. As a child herself, she was raped repeatedly. There were many dark years and times of prostitution. She became pregnant, twice, and gave both children away. Now she worships Jesus. Healed, free from drugs, she is a loving mother and a member of the church team. She is a living, breathing, walking, talking, incredible example of God's redemptive power.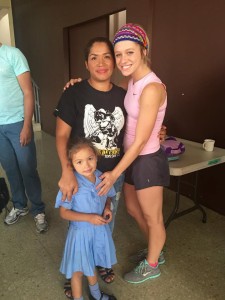 Without intervention, children born into poverty have an almost hopeless trajectory for their lives. Lives that we struggle to even imagine. Lives of abuse and hunger, in want of everything. Communities of violence, gang warfare, drugs, prostitution, rampant sickness and hardship. Physically and emotionally scarred lives, living in places where humans are expendable and love is hard to come by. Homes where children are sold, or given away. It's hard to imagine, and yet it happens everyday.
What would it take to give your children away?
I was told something once that has stuck with me ever since. For those who love and follow Jesus, earth is as close to hell as we will ever get, I was told, but for those who do not know, or do not care for the Lord, this is as close to heaven as they will ever be.
This reality fills my heart with joy and thankfulness, at the same time as an overwhelming urgency and sadness.  This horrible, messy, evil, angry world will end, and thank you Jesus, we will spend eternity with Him.
But the thought of these children, of Cathy and Fabian, my family and friends, the billions of others who do not know, or do not care about our Lord, and this is all there is, with only worse to come eternally? The thought is unbearable.
We have a job to do, believers. God does not whisk us into heavenly bliss upon salvation for this very reason. For the lost, the broken, the widower, the wandering and the impoverished. For the ones who give their children away, and for the children who are willingly given.
It is at the same time ironic and beautiful that we serve a God Who did the same. A magnificent, grace-giving God who gave His only Son, not for drugs, or out of desperation, but instead and most incredibly – out of selfless love for us.
If the Bible were a dictionary, and 'love' were looked up, I'm convinced we would find Calgary. The beautiful pairing of the John 3:16's:
"For God so loved the world that whosoever believes in Him, shall not perish but have eternal life." (John 3:16)

"This is how we know what love is: Jesus Christ laid down his life for us. And we ought to lay down our lives for our brothers and sisters. If anyone has material possessions and sees a brother or sister in need but has no pity on them, how can the love of God be in that person? Dear children, let us not love with words or speech but with actions and in truth".(1 John 3:16)
Our sin and His unfathomable love is what is took for the Father to give His Son away for us.
Life is fragile, friends, and for many around the world, full of suffering. We know that our hope is in Jesus, but many do not. Our call is not simply to manage our blessings, but to share them, and to do so abundantly.
We have many, many, many, MANY opportunities for you to go, serve, help, give and transform cities by transforming lives.
Come with us to Costa Rica on the Vision Tour. Or browse through our many other opportunities around the world. Give to our missionaries. Take a team.
For example, Erika has need for more volunteers, especially for those who can provide micro loans, sewing skills, marketing, branding or vocational training. She also needs $300 extra personal support per month, as well as a car, and financial provision for the rent of her ministry center.