Stepping out of the airport in El Salvador is a slap in the face. The humidity soaks into your air-conditioned skin, and the heat violently winds you. It's the kind of air that you can touch, and taste, and feel.
Last Tuesday morning, as I forced myself early out of bed, and walked around the hotel courtyard, I peered through the safety mesh and saw a man down below, filling up his water bottle from a dirty stream. I moved before he saw me, and picked up a fallen mango.
I was struck and humbled by the contrast between our lives.
El Salvador is the thirteenth country I have visited, and the trip was incredibly humbling. The whole time I felt the weight of my deep blessings in a very real and wonderful way.
I don't even mean that I'm so thankful for my 'things' (clean and running water, a home, food etc) – although I am, but more so, for my experiences. There are so many people in this world who do not get to see, or study, or be a part of the lives of others so drastically different from their own.
'Life' on this earth is so very diverse, and unfair, and wonderful, and beautiful and awful and great. Seeing the world and others in the world, tends to expand your view of yourself, your life, and Jesus. God is universal, and is worshiped in Spanish, and is loving all over, and is found outside the stuff that defines our unique existences. We only have to go and seek this kind of perspective.
And to me, those are some of the most precious lessons of my life. Stepping out of the community which has shaped you allows you to glimpse so many more pieces of God's own heart. His own diversity, and creativity, and your place, in this crazy, messy world.
My God is so big, and I want my heart to mirror that.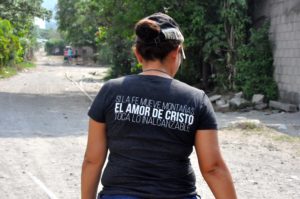 On that note, El Salvador taught me a lot of lessons. Like the process of making coffee, the workings of gangs, and the realities of prison life and systems.
Gangs rule the poor of El Salvador.
Years ago, the United States Government mass-deported El Salvadorian illegal's and criminals. One new friend I had the honor and privilege of interviewing had the choice of either serving seven years in a federal prison or deportation. He chose the latter, even though he arrived in the United States at 11 months old, spoke no Spanish, and essentially knew nothing of the people or the culture.
In many ways, therefore, the gangs were imported from L.A, and have been running rampant ever since. It's a money, revenge and extortion game for territory. It's a money, revenge and extortion game which literally sacrifices the life of teenage boys for cash and reputation.
Being unknown and walking into the wrong area will get you shot. Your allegiances determine your movements and your actions, and people are killed, all the time, for the actions of their 'friends.' There is a hierarchy, and systems, and rules.
Boys are recruited from around 10 years of age for their lifetimes.
Gangs collect 'rent' in exchange for life and safety. Add in a few more dynamics, like a corrupt judicial system, the purchasing of false witnesses,  public attorneys who are law students, and the profiting of politicians, and you have a nation of children and families who are governed by fear, violence, and intimidation.
"How do you get rid of a system like this?" I asked one of the missionaries, "What can you possibly do?"
"One by one, for Jesus," she told me.
And so, as they so often do in this world, light and darkness tread together. His Kingdom is coming on earth as it is in heaven, through so many wonderful things.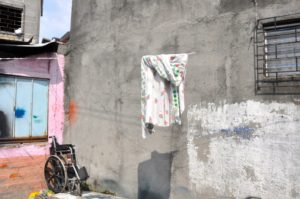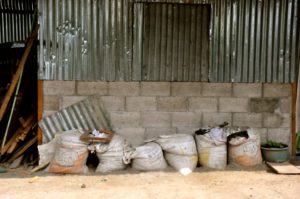 Christ For the City International is working in El Salvador through a number of incredible, life-changing ministries, many of which are focused on keeping children out of gangs and providing them life-giving alternatives.
In the slums of gang-controlled La Linea for example, we offer Child Sponsorship, giving kids of needy families the chance for a Christian education, a daily meal, and health checkups. We also run Community Development programs, providing families with their basic material, physical and spiritual needs.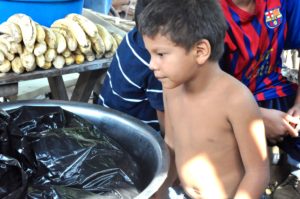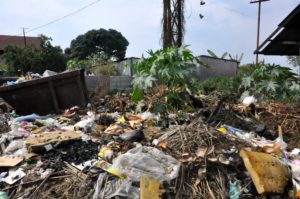 We have Faro Youth Centers, providing kids with alternatives-to-gang activities, and a place to go, be loved, and be safe. Each Center offers a number of ministries including music, computer and art classes.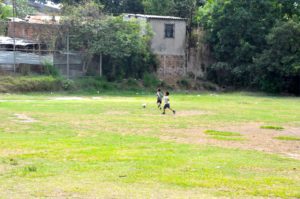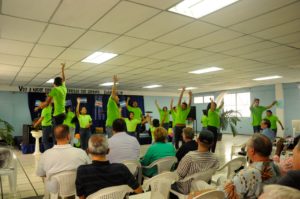 We run free English classes as the 'Speaking Hope' Ministry, using the Bible to teach the language, and up-skill the surrounding community.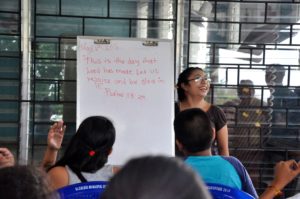 We have a soccer and volleyball school; giving boys and girls the opportunity to be a part of something where they belong, for all the right reasons. Teaching them about sportsmanship, prayer and care for one another.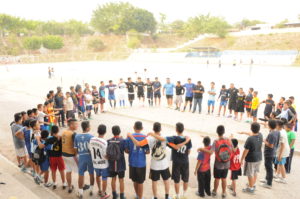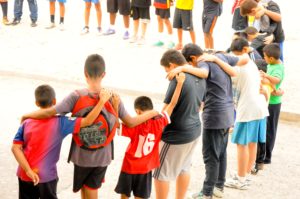 We have an outreach ministry to rural islands, providing for their basic needs, and a prison ministry, working with convicted gang members, and women with their children under five.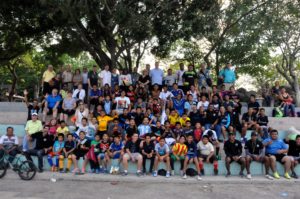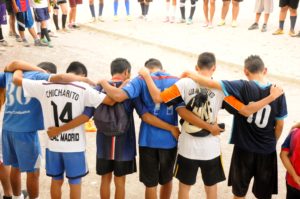 We also have a medical/dental clinic, providing affordable healthcare to those who go without.
I met so many amazing people in El Salvador. People who, like the humidity, will humble you with their tremendous lives and hearts. People with a joy anointing. People who give of their lives, sacrificially. People who love people, no matter their track records. People who aren't caught in the stuff and the food, and the wealth within their lives. People who fight for justice, and open their homes to criminals, and deliver food parcels, and teach kids soccer as well as the truth; that their lives are worth more than revenge killing, a few dollars, and as pawns in a violent, broken system.
We are children of the Light in what is very clearly, a dark and broken world. The darkness is humbling and overwhelming, as is the fact that in the midst of it, God's chosen tool for change is you and me.
Would you like to be a part of what God is doing in this incredible nation?
Since the beginning of CFCI El Salvador in 2007, we have always rented space. Renting has meant that we have had to move locations several times, damaging ongoing community relationships, and equipment.
This is why we are launching our Building Project. We would love to invest in a permanent ministry hub that would allow us to expand and continue our ministries, and invest long-term in the communities of El Salvador.
Rebecca Isaacson
Communications Coordinator