"Right here," they said, showing him the corner of the property. "This is where a boy was killed."  The wall outside was filled with bullet holes. Drugs were being sold in the streets.
In February 2014, they moved in.
The Bible is full of innumerable miracles.
God using extraordinary circumstances and ordinary people to do His incredible will.
In Judges 7 we read about Gideon defeating the Midianite army with only 300 men. God widdled down the army intentionally, so that nobody could boast and all would credit God with their victory.
"For the foolishness of God is wiser than human wisdom, and the weakness of God is stronger than human strength.  Brothers and sisters, think of what you were when you were called. Not many of you were wise by human standards; not many were influential; not many were of noble birth.  But God chose the foolish things of the world to shame the wise; God chose the weak things of the world to shame the strong. God chose the lowly things of this world and the despised things—and the things that are not—to nullify the things that are, so that no one may boast before him. It is because of him that you are in Christ Jesus, who has become for us wisdom from God—that is, our righteousness, holiness and redemption. Therefore, as it is written: "Let the one who boasts boast in the Lord." (1 Corinthians 1:25-31)
The world we live in is often not fair. Like one big chess match; a life of power plays whereby the ones with money or influence win the prizes and the goods. The ones without go without, and that's 'just the way it is.'
Thankfully, not with our great God.
We bear witness to God's miracles all around the world here at Christ For the City International.
Our missionaries work in poor places, and often with very limited resources.
"If you have the money and the resources," Horacio told us, "you don't need faith. This is a true place of faith."
Horacio and Esther are the founders and operators of the children's Bible School in Tirrases. The former garbage dump and a squatter community, Tirrases is the 8th poorest area in Costa Rica; with 60% of its population being made up of youth and children.
"They literally live in hell," Horacio says, describing the children's lives of abuse.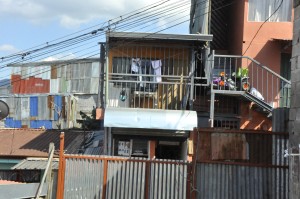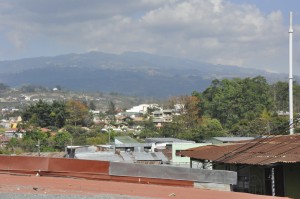 Horacio and Esther, who are from Argentina and have been married for 42 years, began their ministry on the streets.  Seeing the people live in shacks made of scraps of tin and cardboard, their hearts were moved to action and compassion. Their vision was to have a 'church without a roof,' and they began meeting and teaching children in alleyways and on street corners.
When the property, that the ministry now resides in, became available, they were told not to buy the place. They were shown where a boy was killed on the corner, and where bullet holes riddled the wall outside. It was a place of death and tragedy; where drugs were being sold in the middle of the street.
But in February 2014, they moved in.
Their Bible School now serves over 100 children and their families with academic assistance, ESL, pastoral training, breakfast, tutoring homework, Bible study and crafts for the women and youth. Those who mature in Christ are baptized, and many healings have occurred as a result of their ministry.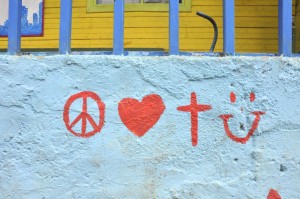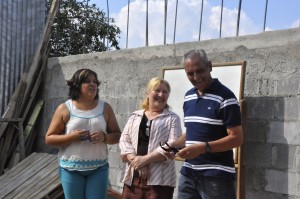 "They come because here they feel loved in this place," Horacio said. "God has really allowed me to love these kids as if they are my own grandchildren.  We are really blessed."
The building next door, however, was a completely different story. They shared a wall with a drug den. A place of violence, crime and sin. Addicts and alcoholics shared the footpath with the children. Together with other missionaries and short-term teams, Horacio and Esther began to pray. They began to pray…. and the building burnt to the ground.
Horacio places his hand over the only brick in the ministry building with smoke damage. A small space, less than 2 inches in diameter. "Being in this place is truly a miracle," he says with a smile.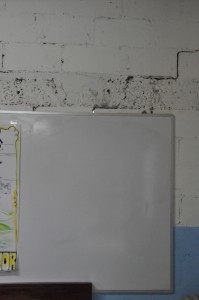 Acquiring the lot next door was another miracle.  In Tirrases, it is not he or she who owns the property, but the one with the most influence.
In Tirrases, influence is in the hands and hearts of violent gang leader and drug lords. It seemed impossible.
But God. God has the most influence. Now the land is theirs.
Standing on the expansion's foundation, Horacio declared, "from a drug property, to God's property."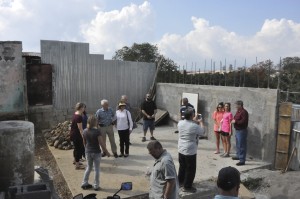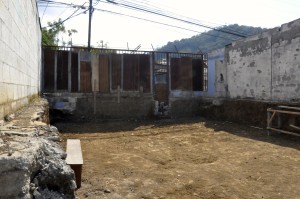 "The word of God heals them and produces wonderful things," says Horacio about his kids. "The darkness is gone now, you can breathe peace in this place."
Horacio and Esther have already began a second Bible School, and have a vision for five across the country. Horacio is also involved in homeless street ministry in downtown San Jose.
"This is the Kingdom of God," he says.  "How wonderful it is to discover the opportunities of God to serve. They are everywhere."
We are so blessed to serve the God of the miraculous. A God who not only sees but uses impossible circumstances to bring Himself glory. Our God who builds a Bible school in a drug-den.
Like all of our missionaries and ministries, Horacio and Esther have needs. They need: finances to build expansions to the property, teams and individuals to come and help them serve the community.
Would you like to come and be a part of what God is doing through this incredible couple in this community? Contact us today!