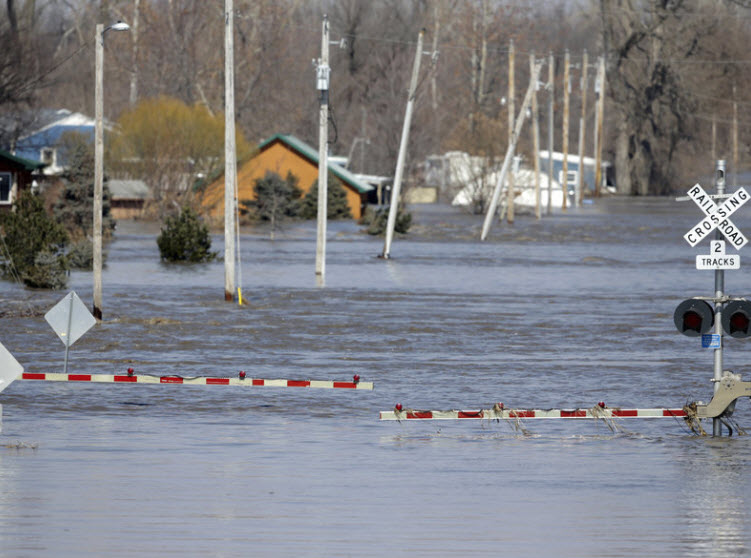 Flood Disaster Relief
Parts of Nebraska, Missouri and Iowa are experiencing disastrous flooding as a result of heavy rains and snow melt that has killed some people and left others missing.
This fund has been established to provide short-term assistance to those affected by this natural disaster.
The first stage of relief will provide for the basic needs of those directly affected, such as toiletries, food and clothing while they are living at the shelter. The second stage of relief will provide care packages of food, toiletries and other household items, which will be sent home with victims as they are placed in permanent housing.
CFCI's dorm facility in Omaha will be housing several families during the next few weeks, as they wait for the floodwaters to recede and for relief workers to be able to make their way into the affected areas to begin clean up efforts.
Each and every donation is greatly appreciated and will go towards those in need as a result of this disaster.
In addition to finances, local individuals, families and groups can sign up to provide
resources 
,
meals
and
volunteer hours