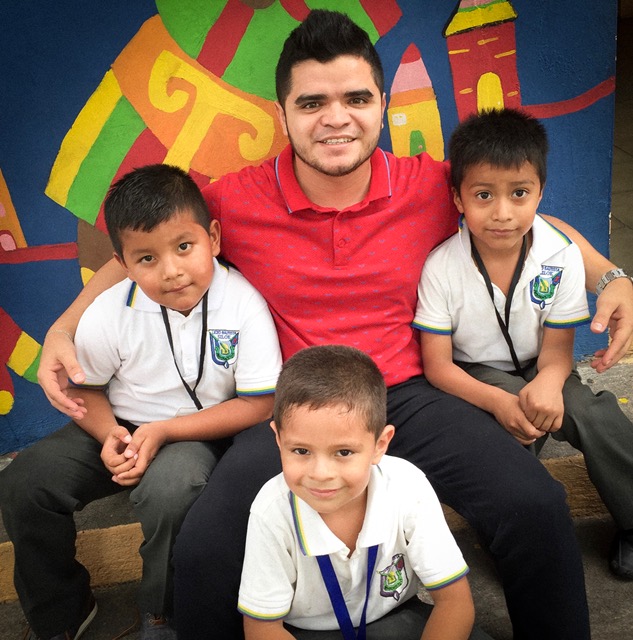 Felipe Valle
I am 25 years old. I am the youngest of five children, although I have not lived with any of my family for most of my life. When I was three years old my father left us and my mother died...leaving each of us up for adoption to other families.

When I was five years old they enrolled me in a program where I believe God began a covenant with me. He was preparing me for the rest of my life. This program was called CDI Siloe, where in addition to food and Biblical teachings, I also received love and affection from the leaders.

I started getting involved and helping out with some of the activities that CFCI organized. I also participated as a volunteer with some camping and other trips that CFCI did. In 2013, I started working as a permanent volunteer in two CFCI programs, "Proyexion" (community development) and the "Escuela Formativa de Futbol" (soccer schools), where God continues to teach me while I serve Him.

I have felt God working in my life in so many incredible ways recently, but experiencing God has not come without a call to do more. He has been calling me to dedicate not just part of my time to Him, but my very life to Him. In some ways I have tried to resist it, or reason how it might work, but in the end I have decided to take the step of faith and commit to serving him as a full-time missionary with Christ For the City International.

Now I have the privilege of coordinating the program "Por Gracia" (child sponsorship program) and as I received the help since I was a child, so I want to help as much kids as possible, encourage them and teach them that with a little effort you can achieve everything in the life.