Amy Speake, our missionary in Costa Rica shares this touching story in a recent update:
Paula is a girl who was abused from age 5 to 9 by her uncle.
This abuse happened because her mother is a deaf mute, and no one else was around. A neighbor took her (and her mother) in to stop the abuse.
When I saw Paula the first time, she looked shy, sad, depressed and with a low self-image.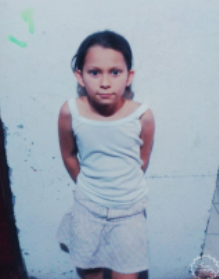 Throughout these past months of Alturas, I have watched Paula improve in English, have a positive self esteem and smile continually.
Recently, the saintly lady who took her in (who Paula now calls grandma) was in the hospital and Paula brought her prayer request for us to pray so that her "grandma would not die".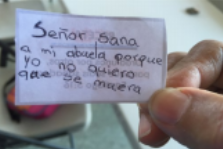 Paula knew if her "grandma" died, she would have no place to live; and yet she decided to trust God and ask for prayer! God answered her!
When we first met Paula, she said that she could never forgive her uncle for abusing her, but recently she has been learning about forgiveness and second opportunities. Our kids have charts to map their behavior. They get positive points for positive behavior and negative points for negative behavior. At the end of the semester, they are rewarded for good behavior. One of the boys had behaved poorly, but was sorry. Paula looked at me and said, "everybody deserves a second chance." Paula has learned that people are going to mess up, but we need to extend grace. Thank you for being extenders of God's grace to Alturas' kids!