Baptisms are always special, but I can easily say that this ceremony in the Mexican mountains is the one that has moved me the most.
The place was a beautiful natural spring, and the 13 women and 15 men were all from the one ethnic group, from grannies all the way to young boys. They all come from communities where they have been persecuted for their new-found faith in Jesus.
Places where the believers face threats of death, imprisonment, having their water or light services cut, all because they have left Catholicism behind. But their decision to follow Jesus is rock solid, not matter what the cost.
Pablo, the pastor who officiated the baptism is no stranger to beatings and jail for his faith. He is from a Baptist church that was shaken four years ago by persecution, culminating in the expelling of all 300 members for several days. Pablo pastors a small congregation in another community.
With solemnity and a deep joy, he would name each person, some in Spanish, others in their native language, and ask them if they had received Jesus as their only Savior and were willing to serve Him for the rest of their lives. Brother Tonio led the hymn singing in both languages during the entire time.
Next to where I was sitting, Fausto would whisper into my ear every time one of the women walked into the water, "That´s my daughter…my niece…my daughter-in-law…my sister." When it was his turn, he took his place in the lineup of men, his eyes shining. Yesterday alone, 16 members of his family were baptized, and he says they will soon have to do more because some new ones are just coming to faith.
Another was Martin, a young barber, who is disabled in both hands and feet. It took four men to carry him into the water in a wooden chair and submerge him in the water, chair and all. His older parents shared their testimony with deep emotion. Four of their children have deformed hands and feet, causing deep affliction in this family´s lives. When they did not know Jesus, they had nowhere to turn, but now, though difficulties do arise, they no longer walk alone. Martin and his younger sister Silvia were baptized yesterday, bringing the family completely into the faith. Their neighbors´ hostility is a small price to pay.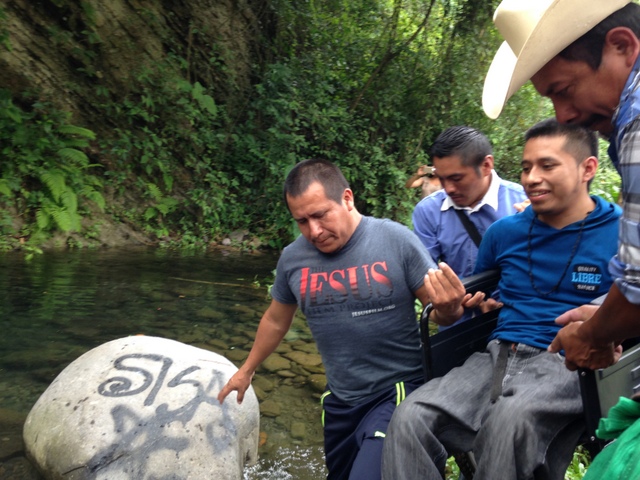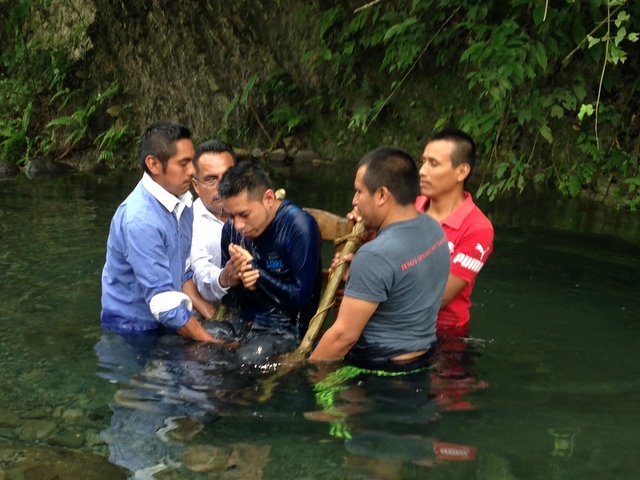 Another three young men had a well-known local musical band. They recently attended the youth camp at Kikomar. While there, they bared their hearts and with tears told Luis Aguilar of their desire to follow Jesus fully, and not fall back. How I rejoiced to see them affirming their faith in this way!
And how did these 28 people hear the Gospel?
All of them, directly and indirectly, are a fruit of Pedro Hernandez´ Nahuatl radio program. Though only 20 minutes long, and only once every two weeks, the Holy Spirit has found ways to use this program beyond these limits. Sometimes it has been a CD in someone´s home, or someone passing Pedro´s phone number to another. Since a little over a year ago, I get one text message after another from Pedro as he tells me of new believers springing up in this or that location. Our God has supernaturally been gathering new sons and daughters in this difficult region.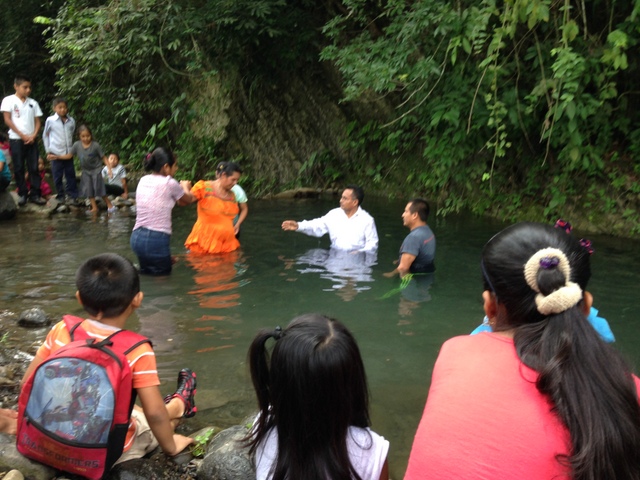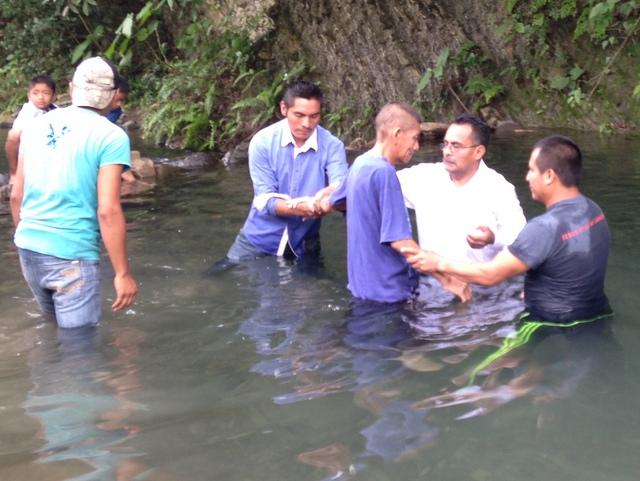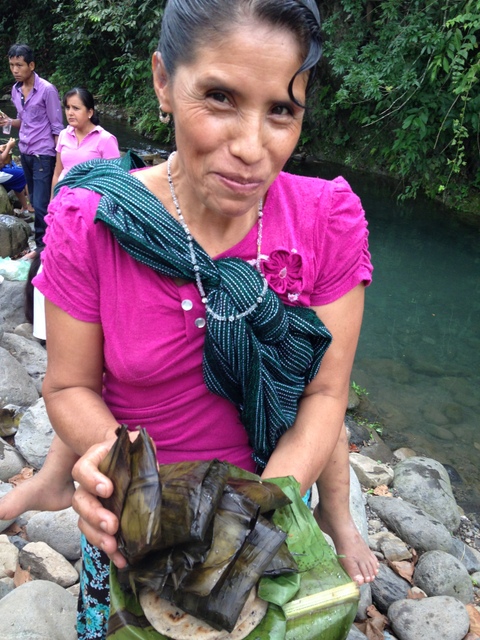 CFCI Missionary in Mexico