The Bakeshop filled with cheers, smiles and hugs as the winners came forward to receive their prizes.  It was a rare moment of achievement and pride in the middle of La Carpio, the largest slum in Central America.
La Caprio is also the city dump, and home to 40,000 people packed into a space a little over one mile in diameter. It is a devastating environment for the 20,000 children who grow up and live there. Our missionaries estimate that up to 90% of these kids are sexually abused by their 12th birthday. As there is only one elementary and middle school in the slum, the children have to take 2.5 hour shifts of classes per day, and end up graduating with only a 2nd or 3rd grade education. As most of their parents do not have the money to send them out of their community to go to high school, they never go, and as laws in Costa Rica prevent kids from working until the age of 18, there are literally thousands upon thousands of youth roaming the dilapidated streets with nothing better to do than get into trouble, drugs and gang activity.
This is why we work in La Carpio. For more than 20 years, CFCI missionaries have been running a whole range of life-changing ministries for the families of this impoverished community. We have sports programs, remedial education classes, English classes, Bible studies, a program for the elderly, camp, counseling, feeding programs, a medical clinic, a dental clinic, a daycare and more.   We also offer vocational training for these teenagers, in baking, carpentry, and sewing. This training is an incredible opportunity for the youth of La Caprio to be become skilled and empowered with an employable trade, an otherwise unheard of opportunity for these teenagers.
Recently, one of our Global Ambassadors, Jessie Rosales, went to La Caprio to teach a cake decoration course which culminated in a cake decoration contest. 16 of the 20 students who took the course participated in the competition with great enthusiasm and creativity.
The morning of the competition, all participating students gathered in the Bakeshop for the announcement of the winners and the prize presentations.  Chef Maria opened the ceremony by welcoming the judges, contestants and other attendees.  It was followed by a prayer of thanksgiving to God for all the goodness that He has poured on La Carpio.  Afterwards, all attendees were invited to view all the cakes that, like colorful quilt patches, covered the display tables in the Bakeshop.  Groups gathered around to share opinions and to take pictures.
"I felt goosebumps all over when my name was called.  I never thought that I would ever win!"  said Days Barboza, the first place prize winner.
To close the event, Chef Maria dismissed all the students and attendees and invited each contestant to take their cake home to share with their loved ones.  Everyone cheered.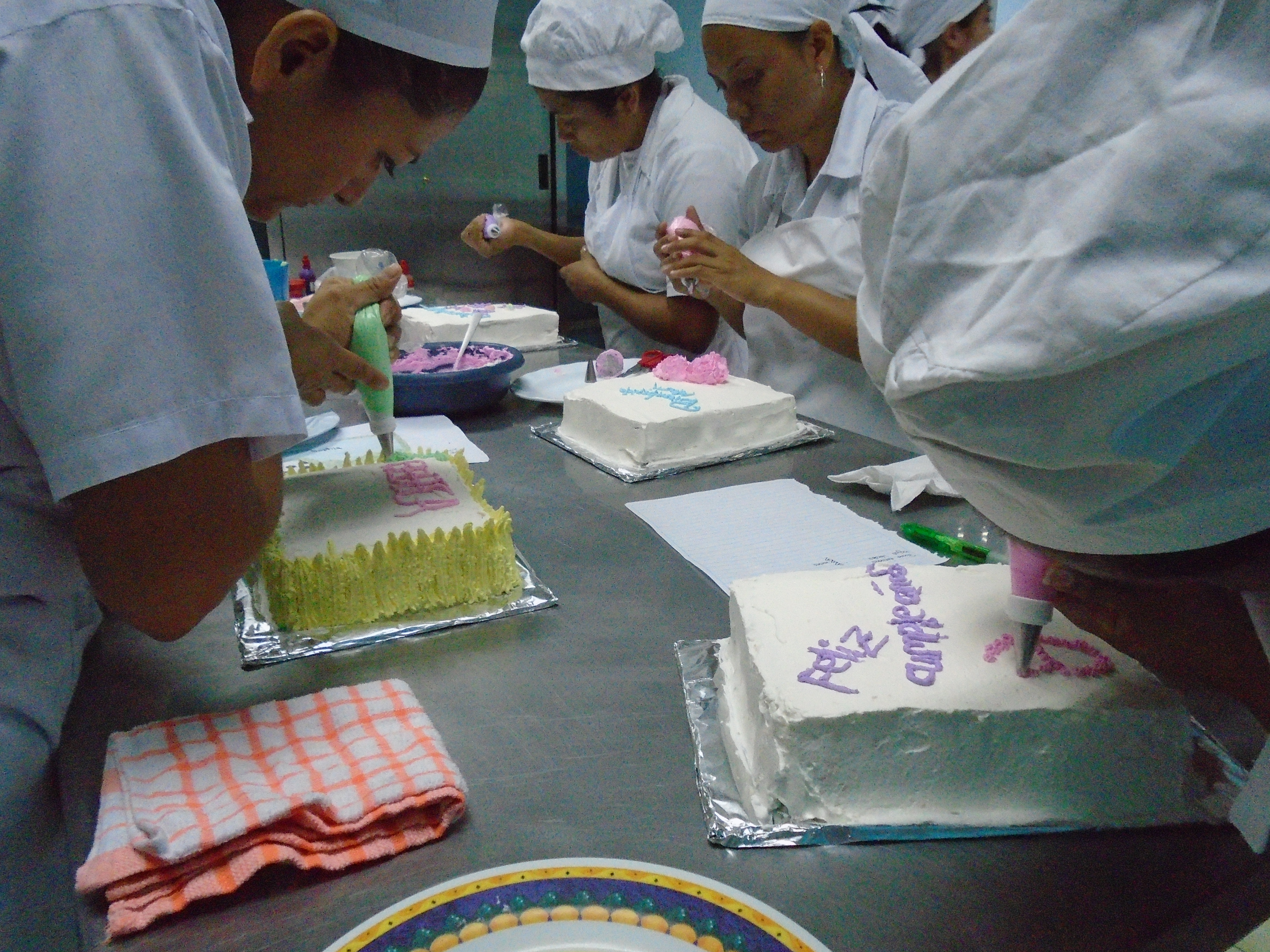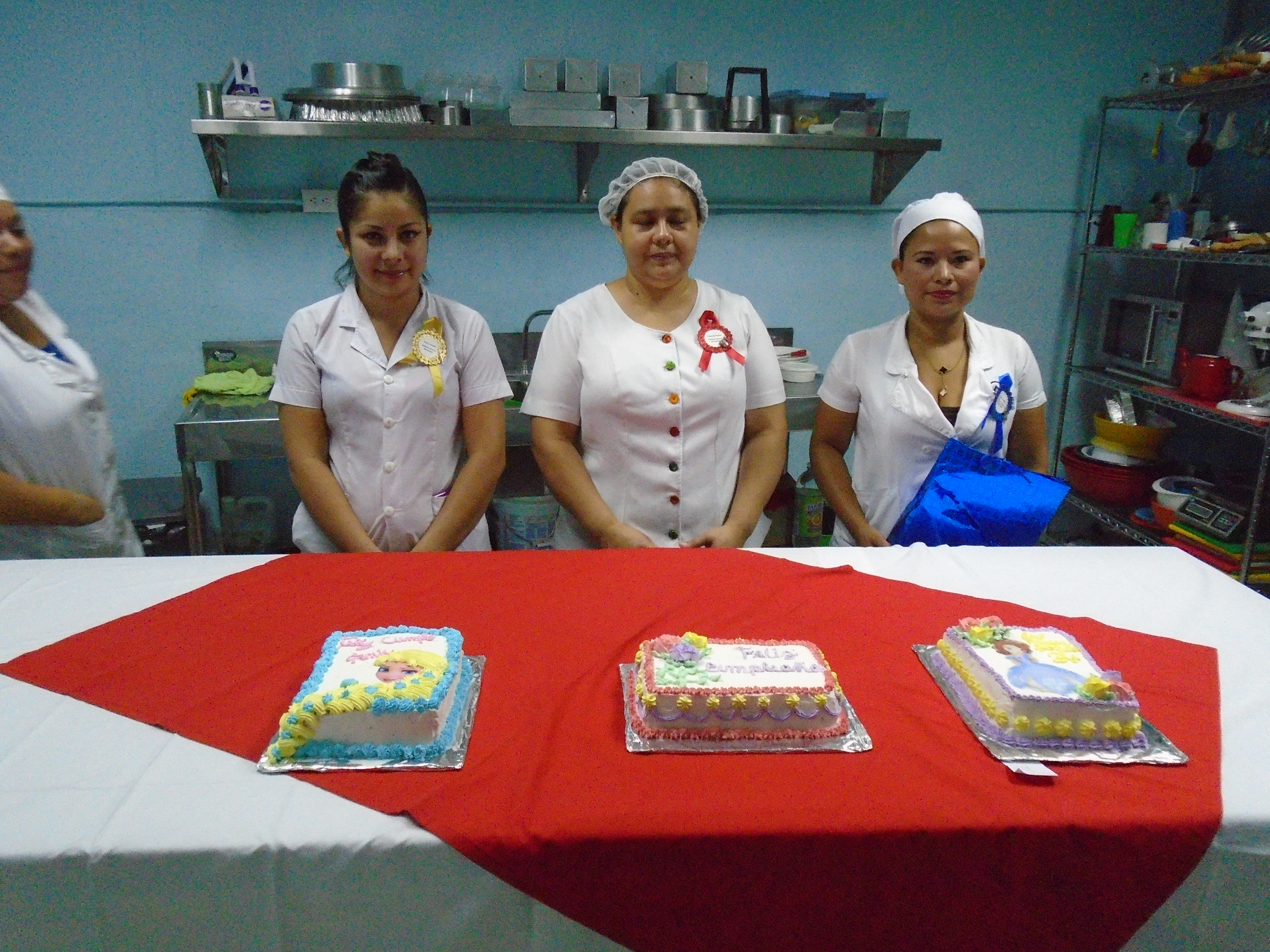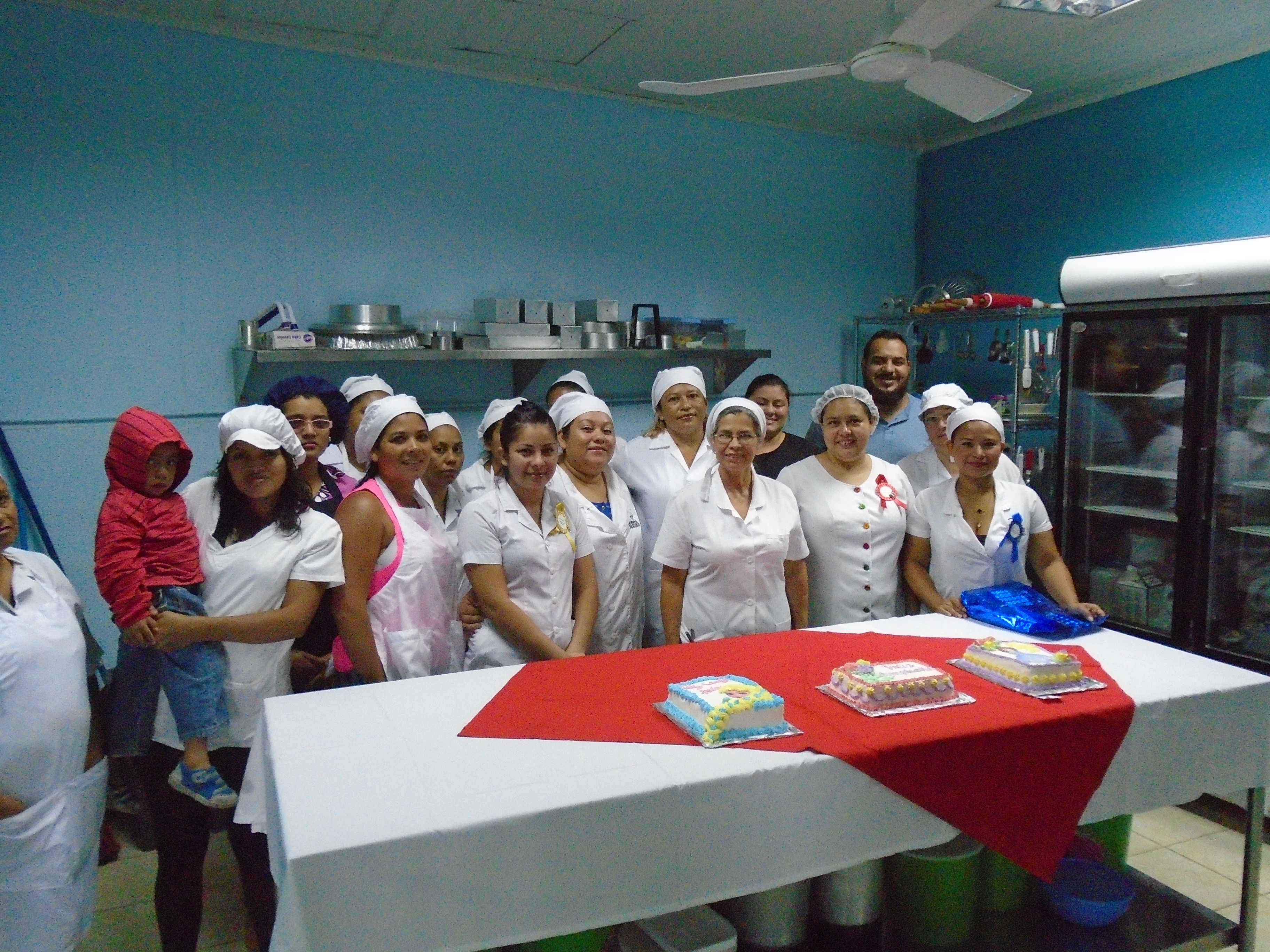 It is amazing to see how God brings people from all around the world to share their skills and talents for His glory in a way that truly changes lives and communities. Cake baking changes lives. Playing soccer changes lives. Sewing quilts changes lives. Here at CFCI, we are truly passionate about matching your calling with global opportunities! Contact us today and begin the adventure into Global Missions.
Or, if you would like to make a donation to continue the Vocational Training Program (as funding is being decreased in 2017), please do so by clicking the link and choosing 'Vocational Training' as the fund.