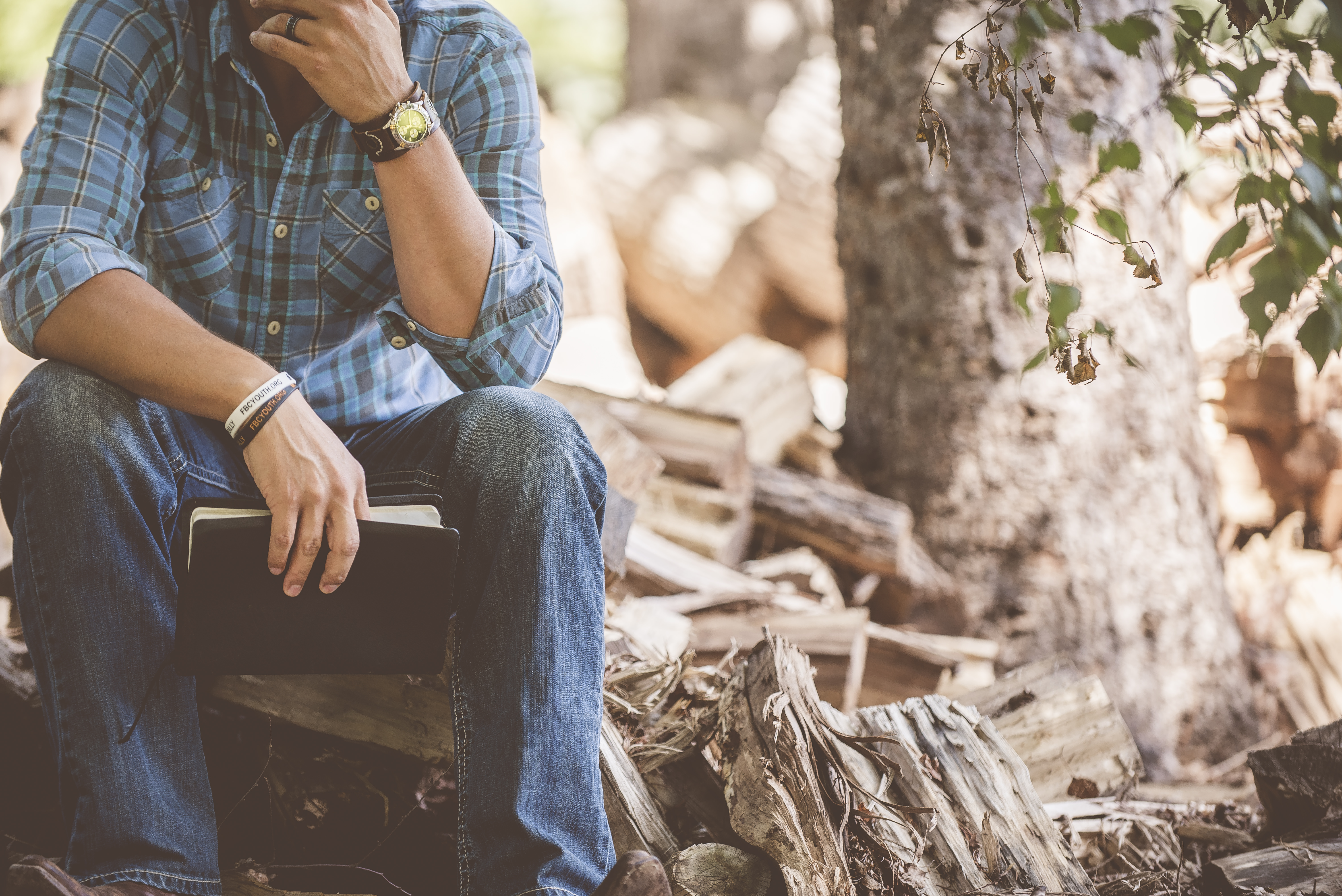 Statistically, here at CFCI (which mirrors many other organizations around the world), more women than men go on mission trips, especially medium to long-term.
The reasons for this gender gap are unclear, (do you have any suggestions?), but what remains is an important truth: men should go on mission trips. Here are 5 (among many) reasons why:
There is an enormous need around the world for father figures and positive male role models.
Of the 2.2 billion children around the world, approximately 710 million grow up without a father. That's around 1 in 3. Additionally, 85% of children with behavioural issues come from homes without a father figure, and 80% of youth in prisons share the same statistic. As we serve a God who cares very much about the orphan and the fatherless, this breaks our heart.
We see and experience these statistics in the areas of the world in which we work, as children grow up in appalling conditions. In both Costa Rica and El Salvador for example, many young boys are coerced into gangs, having no other alternative in which to find community and belonging. These children grow up in great poverty, in broken homes, with very little education, surrounded by substance abuse and violence. Joining a gang is often the only way to establish protection and income for their families. Most often, they have very little choice in the matter.
Additionally, our missionaries who work in the largest slum in Central America, La Carpio Costs Rica, estimate that to up 90% of the children that they work with have been sexually abused by the time that they turn 12. There are many, many children around the world who need to experience the healing revelation of Jesus within their lives.
23% of El Salvador's population are children. We work with the children of gang members in this nation to break these generational cycles of poverty, abuse and violence. We provide child sponsorships to give these kids an opportunity for a Christian education. We have youth and sports clubs, giving them a productive, safe alternative to gang and street life, and we teach them English, the Bible and employable skills.
One of our missionaries in Pavas, Costa Rica said that only one thing that is guaranteed to work when talking to gang members is speaking about the future of their children. Most often, they want better for their kids. Often what is needed most is very simple: a hug. Love. Somebody who cares for them, without exploiting them.
Additionally, in the countries where we work, we have several programs for women who are single parents. We teach arts, crafts, baking skills and more, to women who are struggling to provide for their families. When mothers are working to provide for their kids and fathers are not present within the home, children are often left to raise themselves; missing out on the benefits of both a mother's and a father's presence in their lives. Godly men are, therefore, extremely important for the healthy function of the entire family.
With nearly 1 in 3 children growing up without a father in their lives, the need for positive male role models and father figures is enormous. A need that can only be filled by Godly men. Children and young men around the world have been abandoned, neglected, abused and left to fend for themselves, with no proper understanding of Biblical manhood, taking responsibility, caring for children, or loving others well.
At the end of the day what all people need is their Heavenly Father and a revelation of His character, His sacrifice, and His love.
'A father to the fatherless, a defender of widows, is God in His holy dwelling' (Psalm 68:5).
What men can do on mission trips is show and express this healthy and life-changing love of Christ to children and young people in a very tangible way.
Men desire adventure.
There is some controversy surrounding the 1900(ish) advertisement that was allegedly published in a newspaper by Ernest Shackleton in the lead up to his Endurance expedition. As the tale goes, his ad reads like this:
'Men wanted for hazardous journey. Low wages, bitter cold, long hours of complete darkness. Safe return doubtful. Honour and recognition in event of success.'
The response to this ad from men across England was rumoured to be overwhelming.
Not that a deep desire or a sense of adventure is solely for men (not at all!), but usually there does seem to be within the male species a general desire for experiences that are adventurous, challenging and even wildly dangerous.
Nobody should go on a missions trip just to pursue danger or adventure, but quite often they can come as part of the deal. Across the world we work in poor, rural and quite often 'unsafe' areas that are rife with gang and criminal activity.
Depending on where you go and what you go to do, taking a mission trip may very well find you sleeping on the floor, with no access to Western toilets or showers, electricity, the internet, clean and running water, or packaged foods. You might have to eat mystery innards, dogs, eyeballs, and other interesting animal entrails. In-country travel can often include overcrowded buses or trucks without seatbelts. Medical care may be primitive, or few and far between. I personally have travelled for several hours standing in the back of a cattle truck throughout rural East Timor, and flew on a plane in Papua New Guinea that was mostly held together by duct-tape. Adventure!
Plus, anytime you travel internationally it's almost a guarantee that you will be pushed a few miles outside of your comfort zone, ESPECIALLY if you don't speak the local language.
Not all of our mission trips are full of wall-to-wall danger and medical trepidation, and of course, we do everything we can to ensure the safety of everybody who travels overseas with us, but still, we could absolutely, at times, write a newspaper ad that reads like this:
 'God pursuing men wanted for grand adventure. No wages, unfamiliar conditions and work without pay in unpredictable environments. Challenges and personal development guaranteed. Explorers wanted.'
'Men Only' trips are a thing.
We are part of several ministries around the world which need men, and only men to come and minister.
In addition to construction projects (which can be mixed-gendered) we are a part of men's ministry projects that would benefit greatly from taking on teams and individuals. For example, in India we run a camp for fathers; teaching Indian dads what fatherhood looks like in the Bible, and how to best raise, teach and love their children.
We also run pastors' conferences and leadership training for men's groups around the world, which could always use assistance.
We work in men's prisons, juvenile detention centers and a hospice for men living with HIV/AIDS. All that to say: we need men to minister to men internationally.
Jesus asks us to.
This is not at all gender-specific, but the gap is clearly there for men to hear the message and go.
Why go on a mission trip at all?
According to the Joshua Project, there are 6,701 unreached people groups in the world we live in, in 2017. That is, "a people group among which there is no indigenous community of believing Christians with adequate numbers and resources to evangelize this people group without outside assistance."
Being a follower of Jesus is very much a call to go. Everybody is called to an active faith; faith without works is dead! (James 2). For most people, an active faith is engaging in their communities, their church families and their own nation and neighborhoods. But for many (and we need many more!), that means packing up all things familiar and going overseas. For these 6,701 groups of unreached people, this requires people moving internationally. Moving out of their comfort zones, and into the nations.
Here is a slew of verses for meditation on this fact:
"Then he opened their minds so they could understand the Scriptures. He told them, "This is what is written: The Messiah will suffer and rise from the dead on the third day, and repentance for the forgiveness of sins will be preached in His name to all nations, beginning at Jerusalem. You are witnesses of these things. I am going to send you what my Father has promised; but stay in the city until you have been clothed with power from on high." (Luke 24: 45-49)

"Then the eleven disciples went to Galilee, to the mountain where Jesus had told them to go. When they saw Him, they worshiped Him; but some doubted. Then Jesus came to them and said, "All authority in heaven and on earth has been given to me. Therefore go and make disciples of all nations, baptizing them in the name of the Father and of the Son and of the Holy Spirit, and teaching them to obey everything I have commanded you. And surely I am with you always, to the very end of the age." (Matthew 28: 16-20)

" Sing to the Lord, all the earth;
proclaim His salvation day after day.
Declare His glory among the nations,
His marvelous deeds among all peoples". (1 Chronicles 16: 23-24)

"As Scripture says, 'Anyone who believes in Him will never be put to shame.' For there is no difference between Jew and Gentile—the same Lord is Lord of all and richly blesses all who call on Him, for, 'Everyone who calls on the name of the Lord will be saved.' How, then, can they call on the One they have not believed in? And how can they believe in the One of whom they have not heard? And how can they hear without someone preaching to them? And how can anyone preach unless they are sent? As it is written: 'How beautiful are the feet of those who bring good news!'" (Romans 10: 11-15)

"After this the Lord appointed seventy-two others and sent them two-by-two ahead of Him to every town and place where He was about to go. He told them, "The harvest is plentiful, but the workers are few. Ask the Lord of the harvest, therefore, to send out workers into His harvest field. Go! I am sending you out like lambs among wolves." (Luke 10: 1-3)
When read, as an entire text, the Bible is an incredible story of God's active plan for redemption. Redemption throughout and within the nations, so that every country, tribe, people and tongue can make up the multitude in heaven (Revelation 7:9). We serve a God whose Plan A for bringing the world to Himself is the Church. Him working within it, in His power and for His glory. He invites us all into that masterpiece plan. That is why you should go on a mission trip, to follow and find God in what He is doing throughout the world, and be among it.
You'll learn things you never knew you never knew.
Aside from being a Pocahontas quote, this statement rings profoundly true on mission tips; the longer the better. Or really any/most types of cross-cultural travel will do the trick. Like a fish who can't see the water in which they swim, so we too as humans, tend to be blind to our own worldview, and to assume that the way in which we do/ say/ value things is not only correct, but universal. We can be very ethnocentric in nature.
Stepping outside of your country and your culture will truly teach you things you never knew you never knew. Lessons that cannot be learned any other way.
A short list of things that you will learn on a missions trip include:
People's experience of what life is, is truly not the same around the world.
You are blessed beyond belief.
Education and basic necessities are not common to all humanity.
Not everyone worships God in the same way.
God is bigger than you ever could have imagined.
People are people, no matter where they come from.
Right/wrong isn't quite as concrete as you believed it to be.
The world is big, and doesn't revolve around you.
God's creation is full of diversity.
You have the capacity to do a lot of good, or a lot of harm.
You have more comfort zones than you knew.
God can and wants to use you.
When you step out in faith, your faith will grow.
The easiest thing is very rarely the right thing.
You have a lot to give, but you have way more to learn.
While this list doesn't just apply to men, we need the body of Christ to be present within the nations. The matriarchs and the patriarchs of the faith. More women than men go on international trips, so we want to encourage you, men, to see who God made you to be by exploring the world of missions.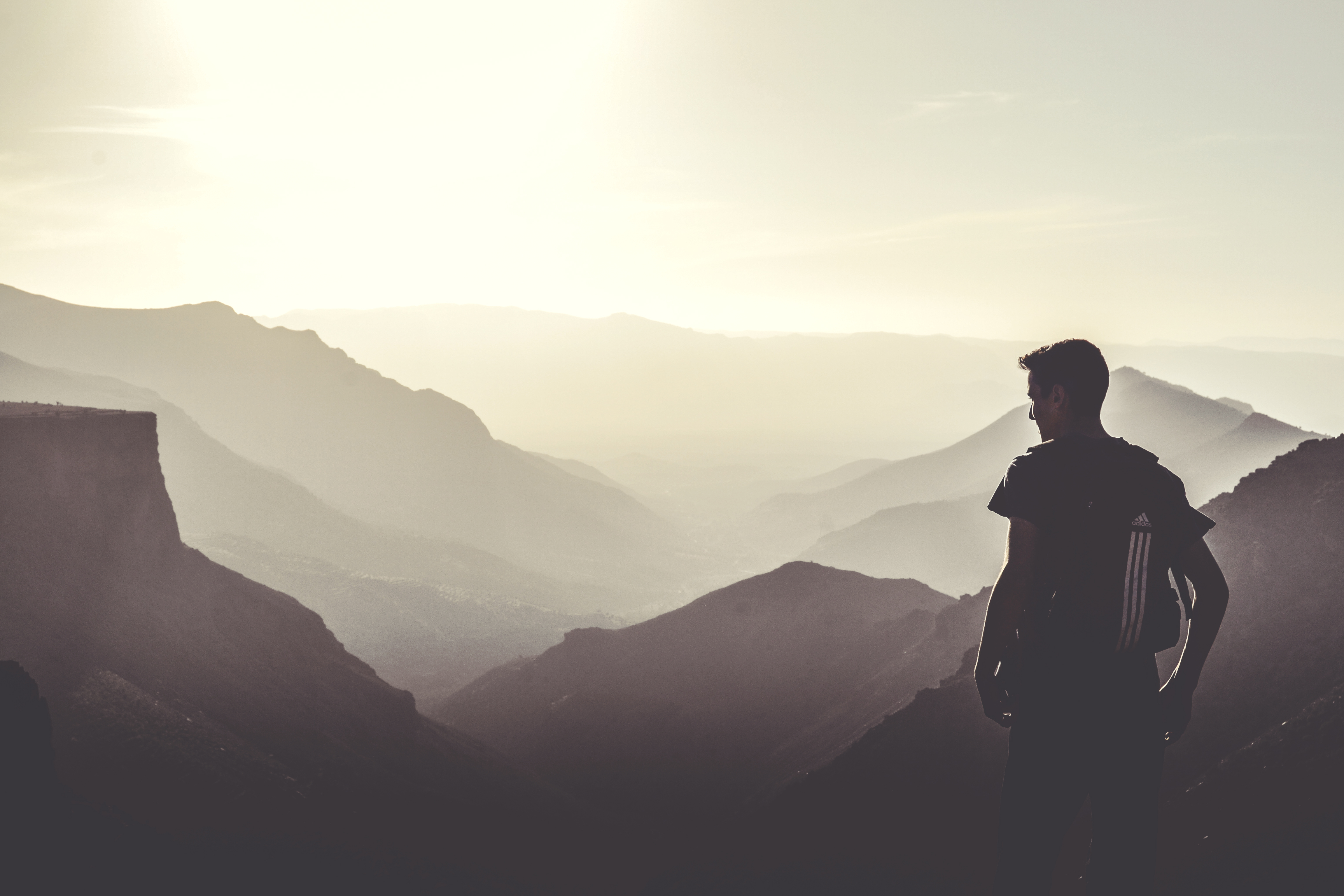 Rebecca Isaacson
Communications Coordinator